Desview R6 Camera Field Monitor, 5.5 inch 2800nits Ultra High Brightness Touch Screen 1920x1080 IPS with HDR 3D LUT Waveform VectorScope Peaking Focus 4K HDMI 8V DC Input Output for DSLR Camera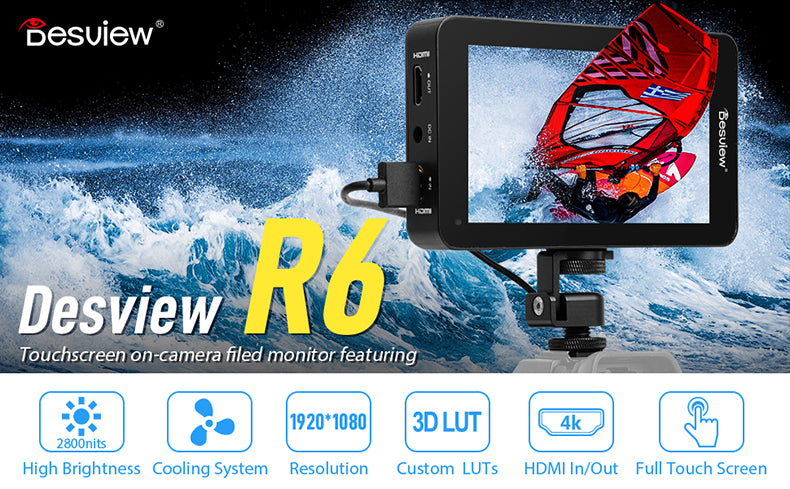 R6 UHB 5.5" 2800 Nits Touch Screen Camera DSLR Field Monitor
Full HD 1920x1080 IPS Panel with 178° Viewing Angle;
2800 Nits Ultra-high Bright Touch Screen;
Supports 4K HDMI Input/Output;
Supports Sony NP-F series and Canon E6 batteries power supply;
Featuring Professional Auxiliary Functions, such as Histogram, Waveform, Vectorscope, False Color, Peaking, etc;
Supports Custom Loading 3D LUTs
Supports HDR(HLG/PQ) Monitoring

Full HD Panel with 2800 Nits
Desview R6 UHB Touchscreen Monitor features 2800nits ultra-high brightness, giving clear and non-reflective
display even under strong sunlight. 1920*1080 resolution and 1000:1 high contrast ratio bring images with more details
in shadows and highlights.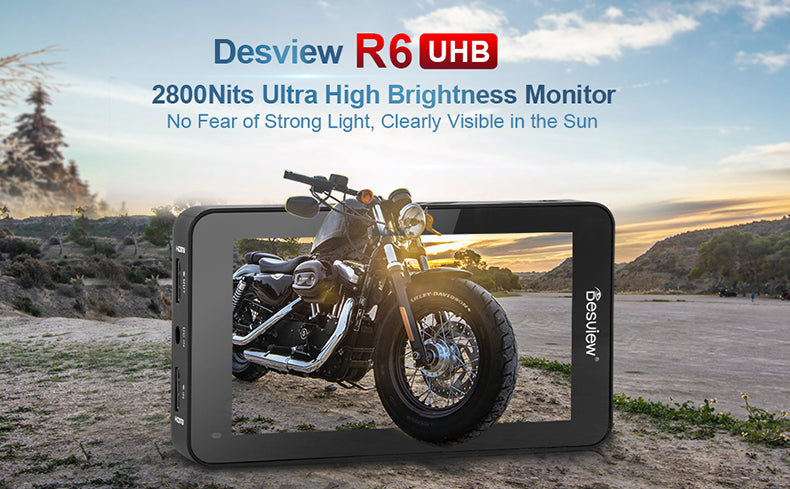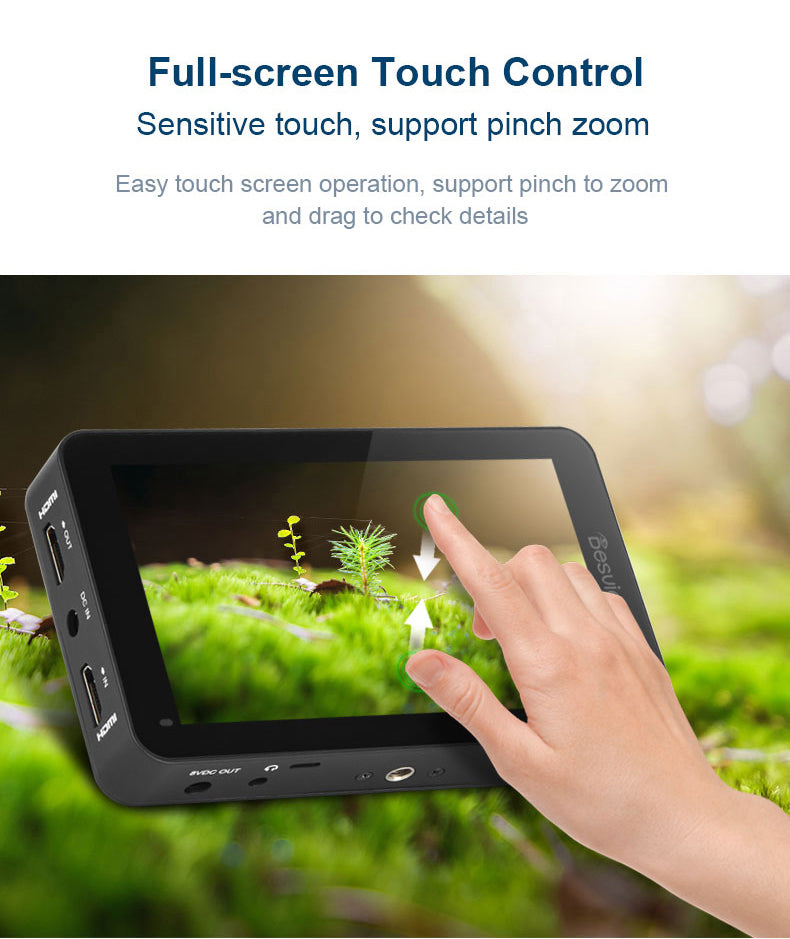 Touch Screen and Shortcut Icons Operation
No complicated button control. You could easily finish all instructions by touching such as pinch-to-zoom,
quick backlight, and brightness adjustment, popping up the shortcut menu and changing the setting.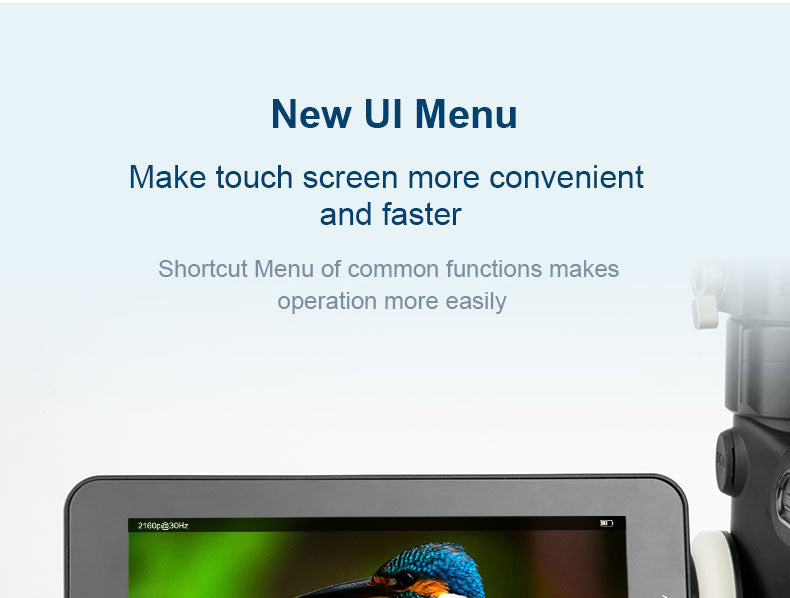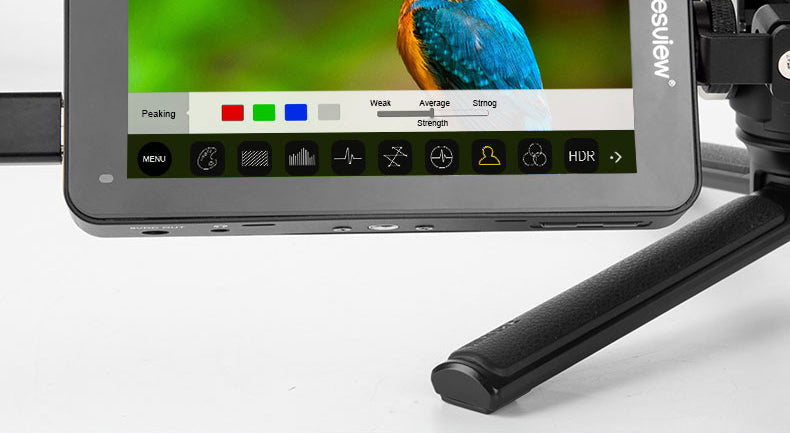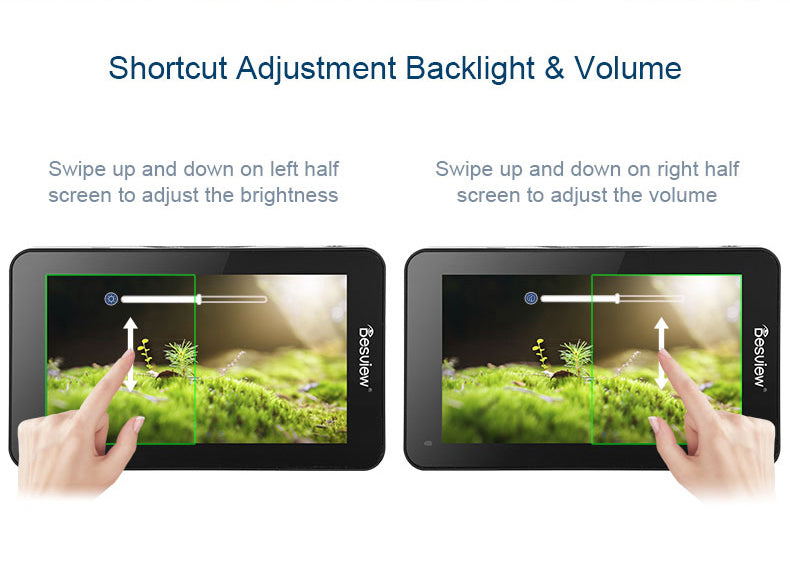 4K HDMI In/Out and Headphone Jack
Supporting HDMI signal input/output up to 4K signal, R6 UHB can be connected directly to most DSLR or
HD/4K video cameras and synchronize footage smoothly.
A 3.5mm headphone jack allows you to monitor the audio in real-time.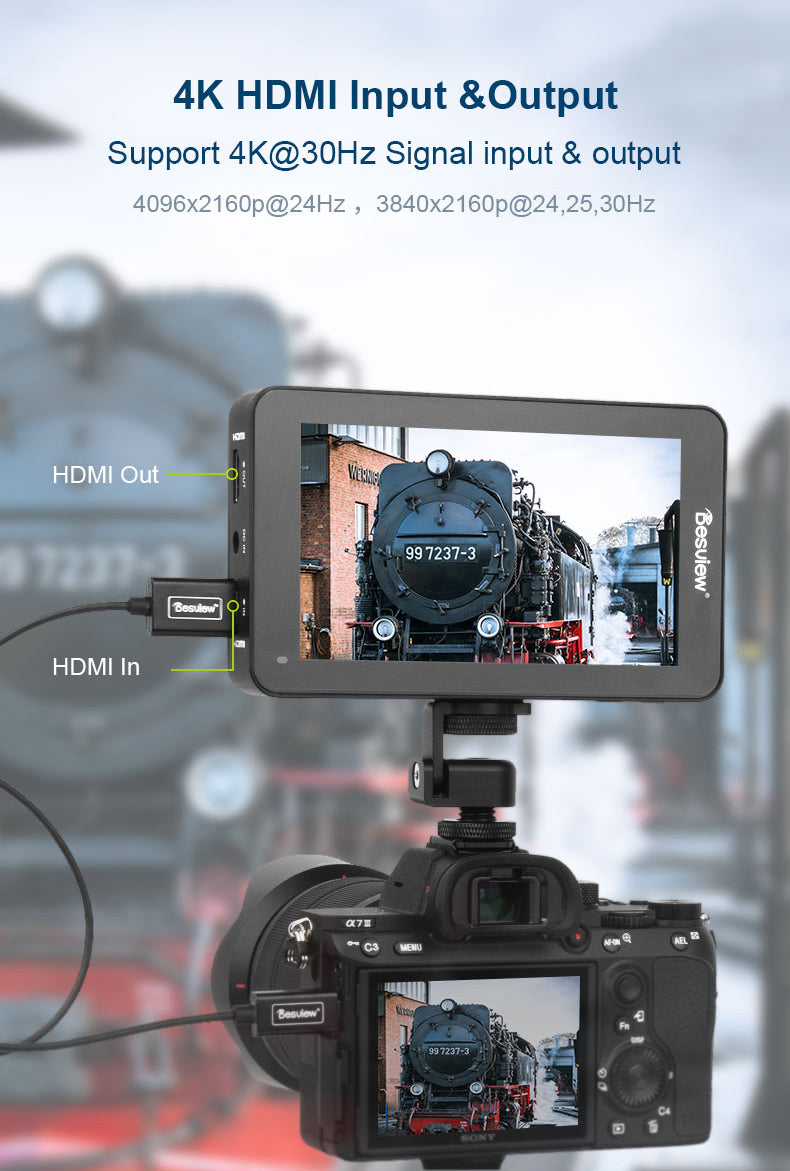 Support Custom 3D LUTs and HDR
R6 UHB boasts a custom 3D LUT function via SD card (inbuilt Log files) for fast color calibration.
The HDR function in R6 contains HLG mode and PQ mode. They both provide a wider color gamut and a
higher dynamic range, making the images more vivid.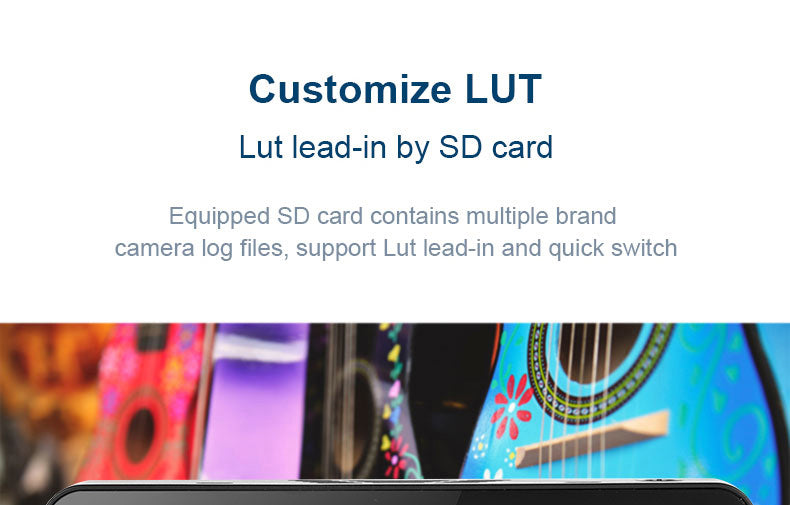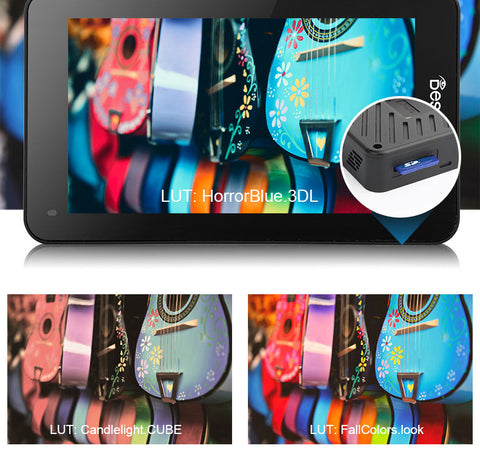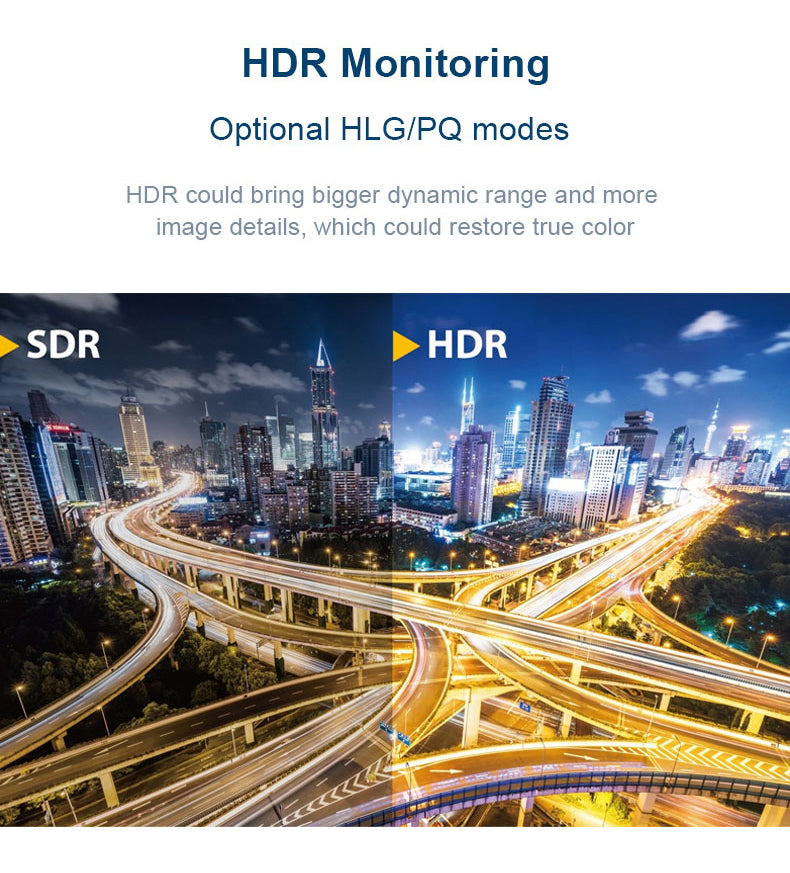 Professional Assisting Features
More monitor functions are equipped for improving your filmings, such as False Color, Zebra, Histogram, Waveform,
Vectorscope, All Wave, Single Color, Peaking, and Safe Area, better assisting in exposure, focusing, and composition.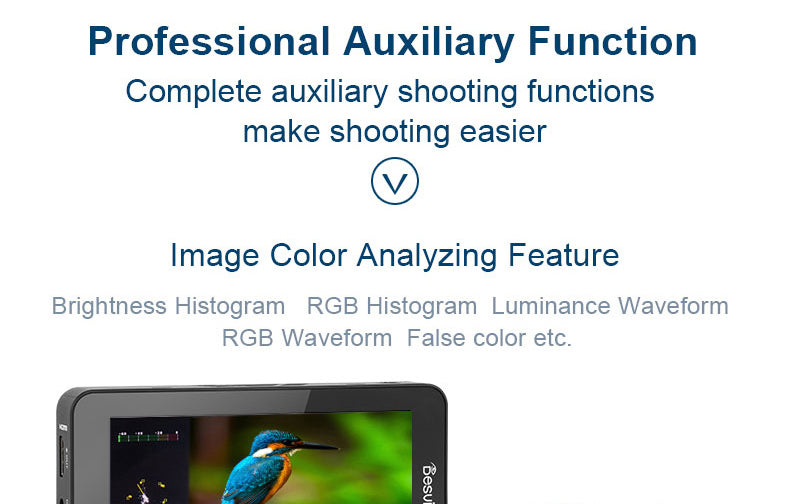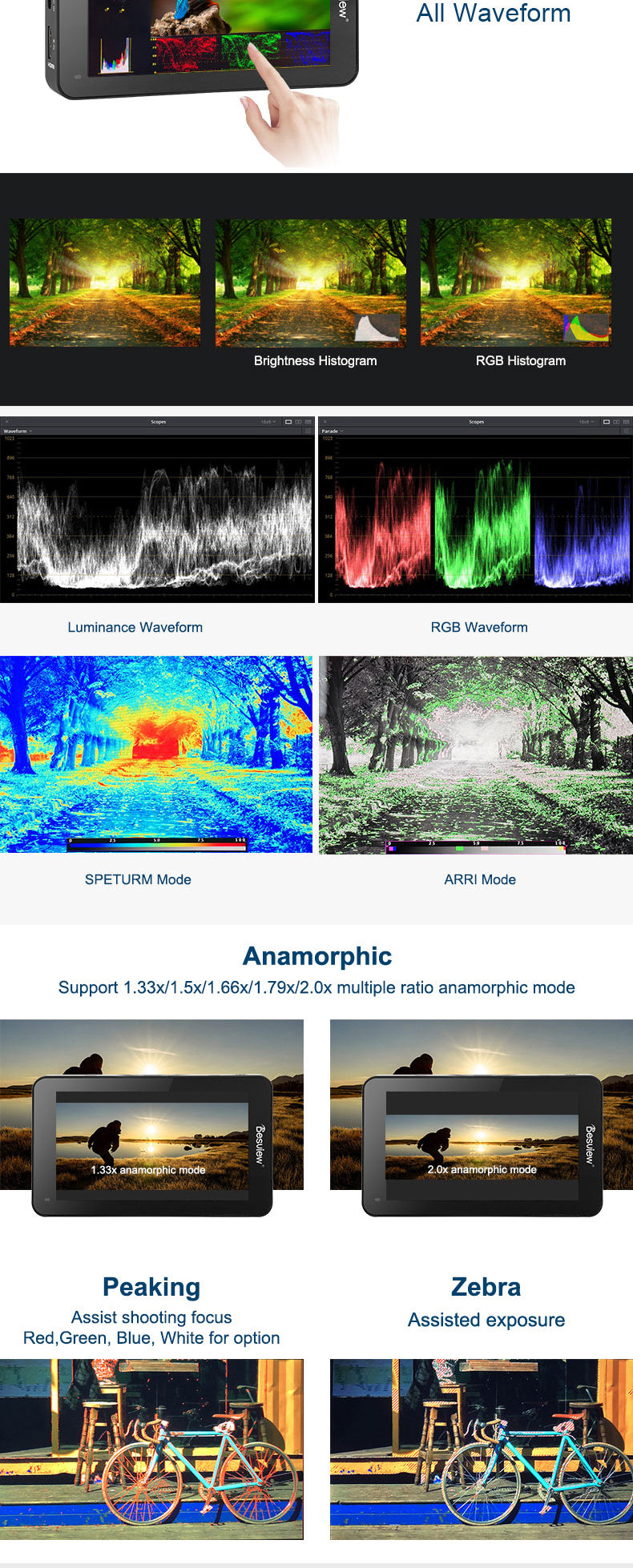 Package Include
1x Monitor
1x Cold Shoe
1x SD Card
1x Mini HDMI Cable
1x Micro HDMI Cable
1x User Manual
1x Microfiber Cloth