R5II 5.5" Camera Field Monitor 1920 x 1080 High Brightness 4K HDMI DSLR On Camera Touch Monitor 3D Lut Waveform VectorScope Histogram Peaking Focus
R5II 5.5 Inch Touch Screen Monitor
Full HD 1920x1080 resolution panel
Touch screen panel with 178°viewing angle
Supports HDMI input and output
Support NP-F series and E6 batteries power supply
Supports custom 3D Luts to preview
Professional monitoring features Histogram, Waveform, Vectorscope, All wave, HDR, Peaking, False color, etc.
Equipped with sun hood, cold shoe, Mini HDMI cable, Micro HDMI cable, D-tap cable, SD card, Microfiber cloth, Instruction manual.

5.5" Touch Screen Panel
Excellent touch screen that allows user to control the menu on the screen directly and pinch to zoom gesture for image zoom;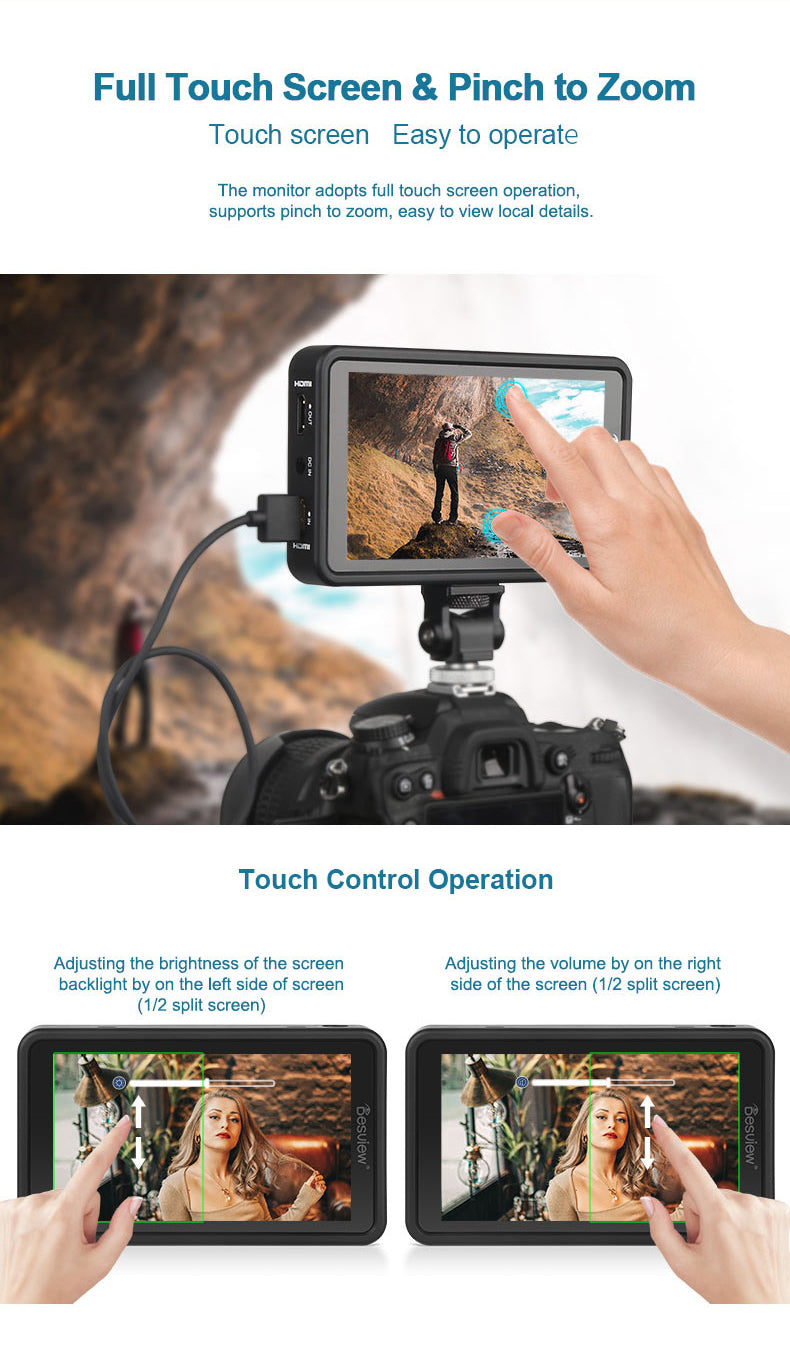 Full HD IPS Screen
Full HD 1920x1080 physical resolution with 178° viewing angle and 401 PPI pixel density provides fidelity and
better image details;
4K HDMI In/Out and 3.5mm Headphone Jack
It supports HDMI input and outputs up to 4K signal format, also can monitor the audio in real-time using the
3.5mm headphone jack;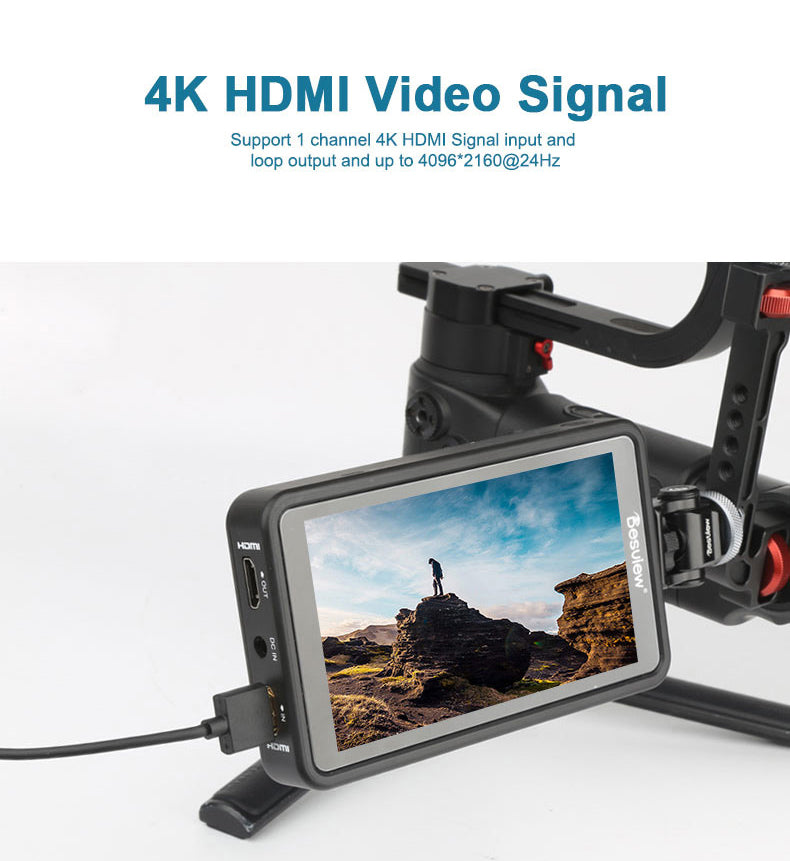 Custom 3D LUTs
Built in up to 28 groups of LUT files, it supports loading the LUT files to the monitor via
With just a few simple touch operations, your material will become a professional production with rich colors;

Professional Auxiliary Functions
Featuring professional monitoring functions, such as Histogram, Vectorscope, Waveform,
False Color, and Focus Peaking, help users to check focus and get accurate exposure;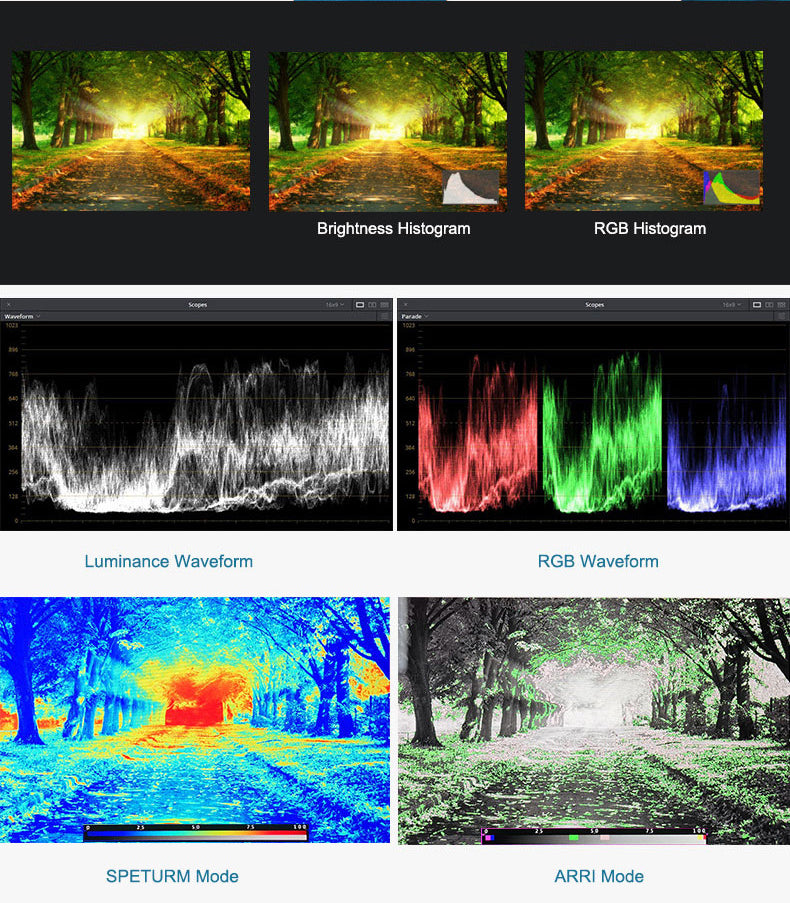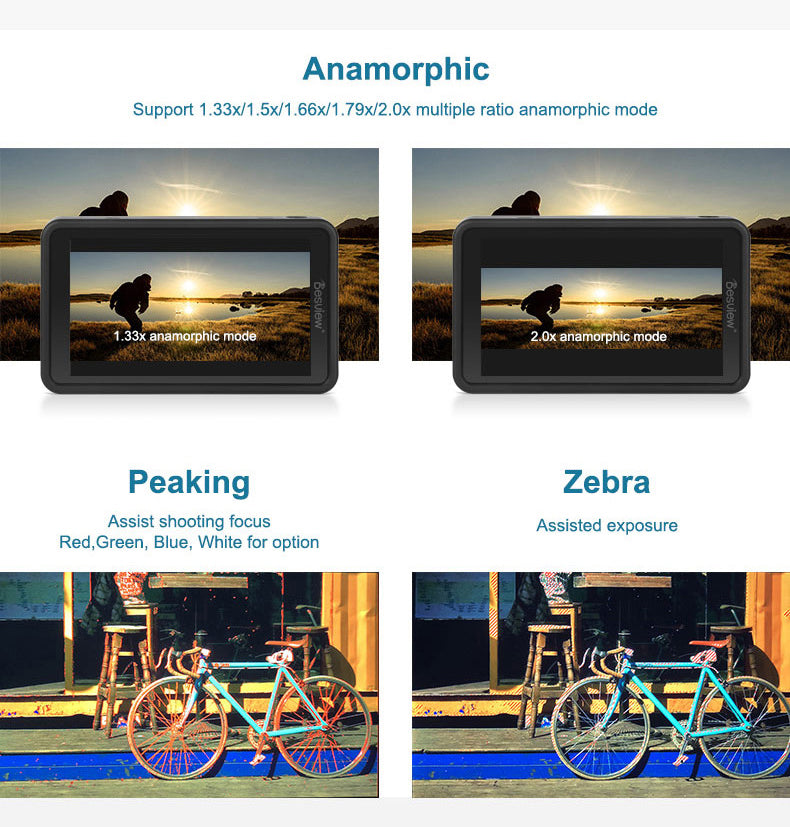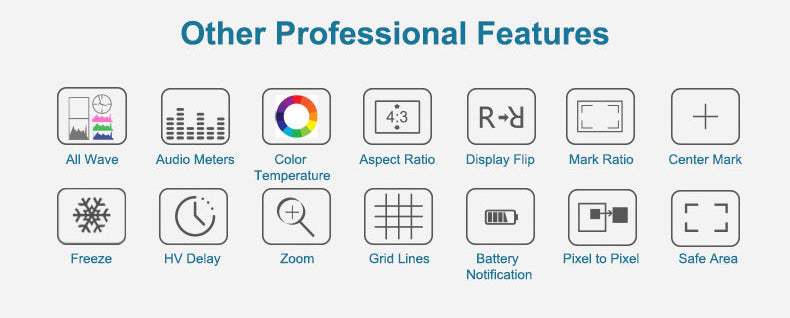 HDR Monitoring
The HDR function in the Desview R5II monitor contains HLG mode and PQ mode. They both provide a wider
color gamut and a higher brightness range. The former has better compatibility with non- HDR devices
while the latter performs better at displaying the brightness changes and light and dark details of the scenery.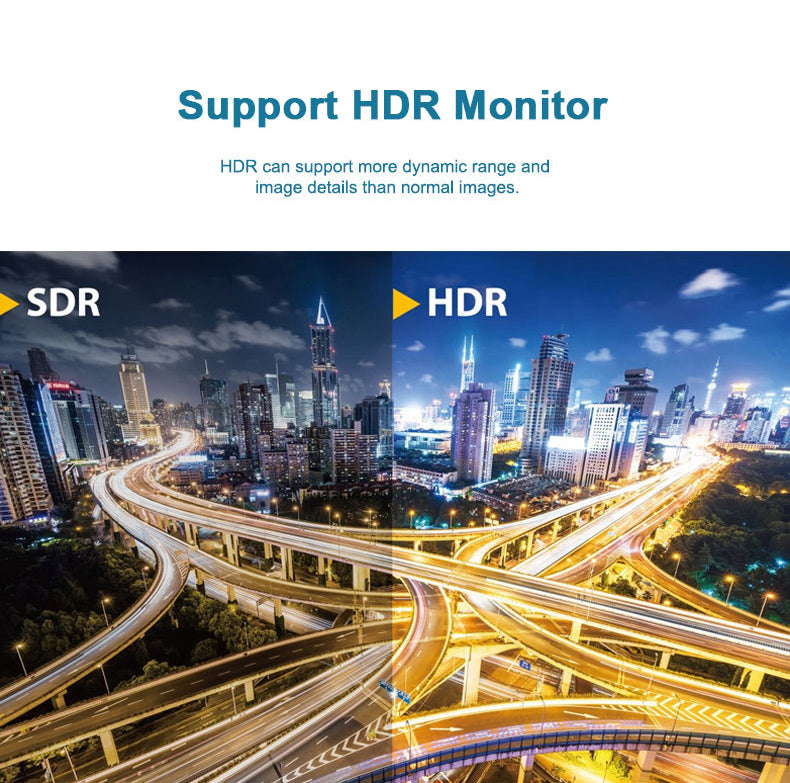 Package Include:
Standard Accessories:
1x Micro HDMI Cable
1x Mini HDMI Cable
1x Cold Shoe + Hex Wrench
1x D-Tap Cable
1x Sun Hood
1x Microfiber Cloth
1x User Manual